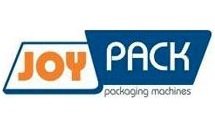 Company Profile
Established in the year 1995, Joy Pack India has become a leading company of packaging industry. We are a recognized as one of the leading manufacturers, suppliers and exporters of packaging machines. These machines are having a robust structure. These are easy to install and require zero maintenance. Our these machines are used in many industries for various applications like sealing, filling and forming of pouches.

With the help our specious manufacturing unit, we have been meeting the increasing demands of our clients who are spread across the globe. Further, we also have highly trained and efficient workers that works diligently to achieve the extraordinary results. We hold our expertise in developing machines (like shrink packing machine, shrink chamber, shrink tunnel, semi automatic strapping machines, plastic strapping machines etc.) to meet requirements of various industries.
Our Infrastructure
Our company is in the possession of a huge and well-structured infrastructure facility. Further it is divided into different sections like :
Manufacturing Unit
Research and Development Unit
Quality Control Department
All these departments work together in a systematic way, in order to achieve the objectives of our organization. With the help of our latest mechanisms we are able to meet bulk requirements and at the same time maintaining quality standards. Our each and every equipment and machineries are taken care of so as to maintain step by step consistency in production.
Application Areas
Wide range of features of our technology driven packaging machines possess applications in many industries and serve various purposes like filling, sealing and forming of pouches, lids, bottles, bags, cups etc. These cups, bottles etc., are widely used in many industries, few of them are following:
Cosmetic Industry
Confectionery Industry
Pharmaceutical Industry
Personal Health care
Bearing Industry
Packaging industry
Plastic Industry
Food & Beverages Industry
Chemical Products Industry
Quality Assurance
Due to high quality, reliability and durability of our products We have become able to give our quality assurance to our customers for the performance and safety of the products. Year by year, we have maintained and improvised the quality standards in packaging machines. Also, due to backing and support of an advanced infrastructure and efficient logistics we are consistently meeting the demands our customers within the stipulated time frame. Our Company's Vision is "Developing the best range of packaging machinery & equipment and become an exemplary unit in this field"
R&D Department
Another feature of our company that gives us a winning edge is our efficient research and development department. It is equipped with latest research tools and equipment that facilitate in-depth and comprehensive research and accurate results. Our researchers carry out extensive studies to understand the requirements of various industries and how best to make improvisations in our existing product line to serve the clients better. Their results also help in innovating new machines that solve the requirements of newer industries that are fast emerging.

Quality Certification Our unwavering commitment to quality has put us on a higher pedestal than our competitors. This has been possible to achieve through stringent quality norms that have been formulated in accordance to international and domestic quality standards.It is ensured at every level of production that there are no lapses or shortcomings that could result in defected products.
Customer Satisfaction
With a strict surveillance method, combined with quality products our company is able to achieve complete customer satisfaction. Our personnel work in tandem with the customers to get a better understanding of their industry type, which helps in developing industry specific products. Moreover, our ability to design and develop customized machinery on the basis of the designs given by the customers in the form of drawings, graphics etc., helps us to keep our clientele satisfied.
Our Strengths
A few of our strengths that have given us an edge above our competitors and increased our production are:
Competitive prices
Technologically advanced products
Reliable vendors
State-of-the-art infrastructure
Capacious warehouse
Suitable packing
Wide distribution network
On time deliveries
Product Spectrum
Our area of specialization is based on the varied packaging requirements of diverse industries. The comprehensive product line that we present is a result of a combination of many things like quality raw materials, advanced machinery, competitive prices etc. We ensure that our raw materials like mild steel, iron and stainless steel, are procured from trusted vendors. This makes sure that the materials would be of good quality and the end product equally good.In addition to our showcased range of packaging machines,
we also manufacture the following:
Shrink Packaging Machines
Shrink Chambers
Shrink Wrapping Machine
Our Team
We are privileged to have a team of industry experts who possess considerable experience in this domain. Our team comprises experienced designers, engineers, technicians, quality controllers, R&D personnel, and inventory managers. These personnel work together to achieve the set company goals and also provide clients with maximum client satisfaction. Our personnel also have the expertise in incorporating certain modifications in these machines as per the clients' requirements. We also offer our team members with various trainings to keep our team abreast with the industry developments.